Luxurious Wood Look Tile in Tuscaloosa, AL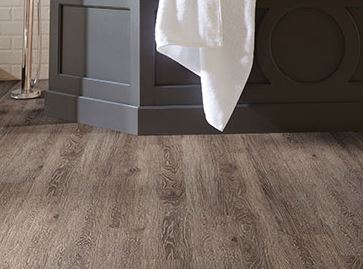 Today's manufacturing technology means that you don't have to settle when it comes to your floors. At Russell S. Lee Flooring America, we give you the options you need to achieve your vision, your way. If you're looking for the perfect blend of durability and timelessness, we recommend our wood look tile in Tuscaloosa, AL.
While hardwood is one of the most visually appealing options on the market, it can't always hold up to moisture and other challenges. This makes it tough to use in places like bathrooms, kitchens, and basements. Now, you can extend that classic style to virtually any room with tile that's designed to emulate the look and texture of the genuine article.
Committed to Quality
Our tile isn't just something to settle for when wood won't work. Far from it, we carry top brands that offer just as much beauty and value as our hardwood surfaces. Plus, we give you a choice between two kinds of tile.
Our wood plank porcelain tile offers superior strength and full-body color that makes it exceptionally resistant to both water and visible chipping. If you want something that's easy to cut and install without specialized equipment, we also carry wood plank ceramic tile. See your options in person today by visiting our showroom.