Find the Right Tile Flooring in Tuscaloosa, AL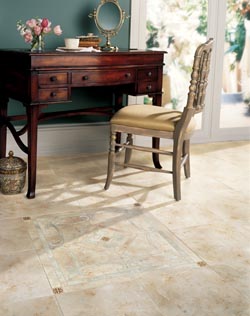 Russell S. Lee Flooring America is your destination for premium tile flooring in Tuscaloosa, AL. We offer an extensive inventory of trusted brands from today's leading manufacturers. When you're ready to get the right surfaces for your next home upgrade, stop by our showroom to see a wide range of colors or styles that you can use to achieve your design vision.
When you shop with us, you get much more than the products on our shelves. We commit to helping each customer find the right match for their project. Our in-store experts work with you to locate and compare options, as well as help you select one of the two tile variants.
Porcelain Tile -- Durable, beautiful, and offering full-body color, porcelain is an excellent choice for any space. It's highly water-resistant and won't have its look ruined by a minor chip here or there.
Ceramic Tile -- While not quite as tough as its porcelain cousin, ceramic is much easier to cut. It doesn't require highly specialized tools or knowledge during installation, making it ideal for DIY work or projects where adaptability is key.
No matter which type of tile you need, we deliver products with the value and quality you deserve. Visit us today to get started on your flooring project.