Beautiful Tile Flooring in Tuscaloosa, AL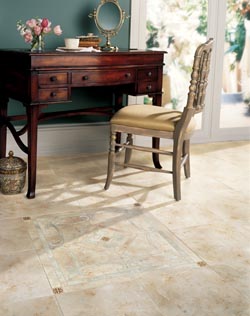 Russell S. Lee Flooring America is your destination for premium tile flooring in Tuscaloosa, AL. We offer an extensive inventory of trusted brands from today's leading manufacturers. When you're ready to get the right surfaces for your next home upgrade, stop by our showroom to see a wide range of colors or styles that you can use to achieve your design vision.

When you shop with us, you get much more than the products on our shelves. We commit to helping each customer find the right match for their project. Our in-store experts work with you to locate and compare options, as well as help you select the tile material that best suits your needs. From guiding you toward the best style for your personal budget to providing a tile flooring installation, our staff ensures that your new floors will be a perfect fit for your home. While other flooring stores may leave you to finish your new tile flooring makeover on your own, we don't stop our service at the end of the transaction. After you've picked out your new tile, we offer complete service from start to finish to make sure that you'll be totally satisfied with your home's new floors.
Tile Floors Installed by Experts



Want to make certain that your new flooring looks excellent for years to come? Hire our qualified technicians for your tile flooring installation. Our installers have years of experience providing efficient and affordable installation and sealing services. In as little as one afternoon, we can update the flooring in your residence with our top-of-the-line floor tiles. Our team uses state-of-the-art tools and knows the most-effective techniques for installing various materials, and we are always polite and pleasant to clients, treating their residence with the utmost respect. You can count on us to arrive promptly and complete the installation on schedule.

No matter which type of tile you need, we deliver products with the value and quality you deserve. Visit us today to get started on your flooring project.