Hardwood Flooring in Tuscaloosa, AL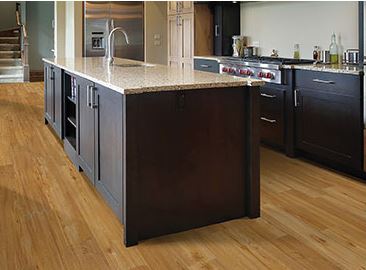 When it comes to strength and value, few materials can stand up to our hardwood flooring in Tuscaloosa, AL. At Russell S. Lee Flooring America, we deliver the options you need to reimagine any room with the timeless beauty of this natural surface. Our showroom lets you see real samples from incredible brands, including:
Greyne Company
Provenza
Armstrong
These trusted names bring you authentic selections of treated wood that hold up through years of use. Durable, eye-catching, and coveted all around the world, this material is the go-to option when you want to make your home design special. Discover all the surfaces we sell by stopping by our store today.
Our design professionals can review your design plan and identify the right type of hardwood for each room you are remodeling. Once you choose a floor that showcases your home in its best light, we can offer you a hardwood flooring installation at highly competitive prices. Instead of settling for the second-best and living with the consequences for years to come, make the right choice for your home by visiting our showroom today.
Wood Floors, Your Way
Your style is unquiet, and you deserve flooring options that reflect your vision. That's why we offer multiple products to help you achieve the right look for your project. Our solid hardwood floors, for example, brings one of the world's oldest and most proven surfaces into the modern age with beautiful finishes and pure, robust lumber.
By contrast, our engineered hardwood lets you blend the best of contemporary manufacturing with the attractive style of timeless material. No matter which hardwood floors you choose, count on us to deliver the quality and diversity you need to complete your home upgrade.
Learn about the quality, comfort, and warranties of our wood flooring brands, then come into our store to feel the difference of Flooring America hardwood floors.